Opening a new search
The first step to finding your next hire is to tell us who you're looking for. You can get here one of two ways. Either you just finished your sign-up and decided to open up a new role, or you clicked on "Add New Position" on the upper right corner of your Dashboard.

Once you've clicked through, you'll see the Create New Position form.
The first question "How will you build your pipeline for this project?" refers to the two types of searches on Fetcher - those we source for you (Fetcher) and those you source yourself using the Fetcher Extension (Extension-only).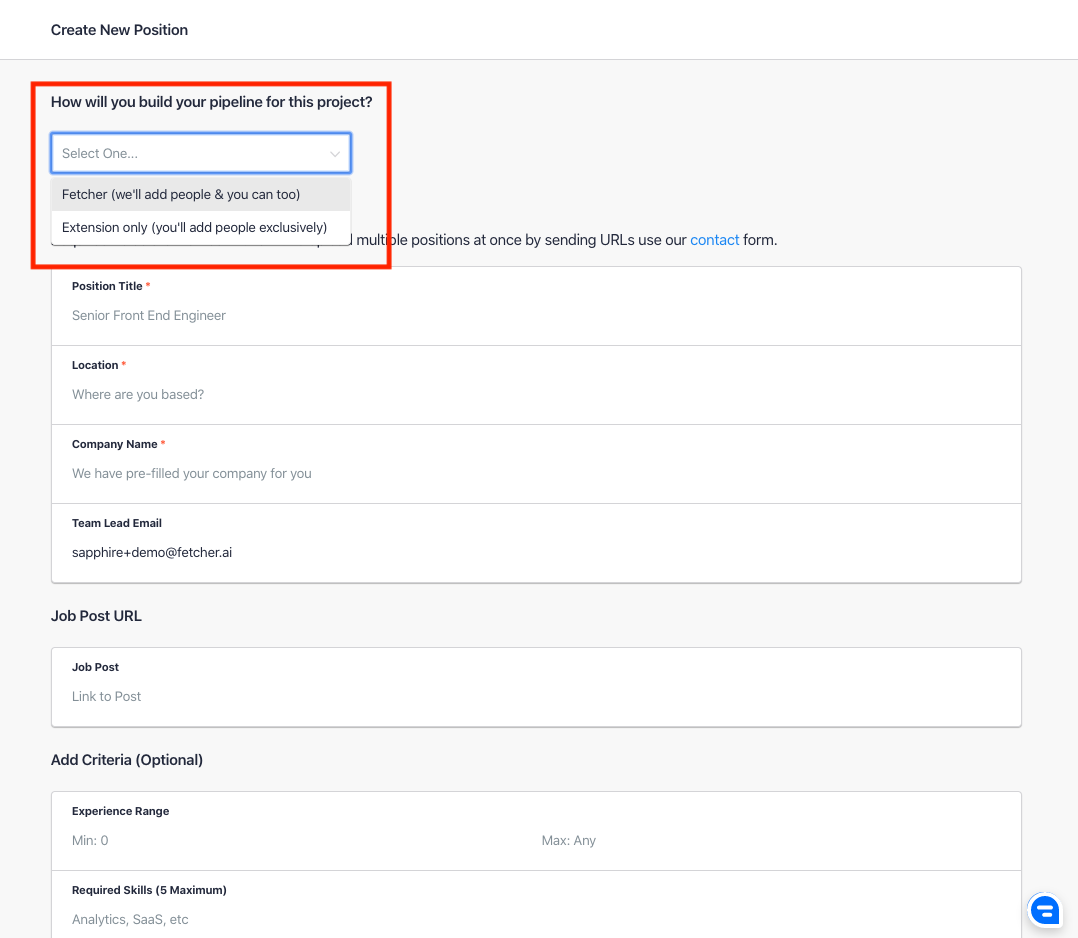 Assuming you want Fetcher to source your leads, select "Fetcher", fill out as many of the form's fields as possible, submit, and we'll take care of the rest!
Once you submit your search you will be taken to the template page for your new search. Go ahead and edit these to make the outreach your own. If you don't have time to do so right this minute, you can always get back to that by clicking on "My Templates" in the side bar.
Once you make it back to your dashboard you'll now see your new position there.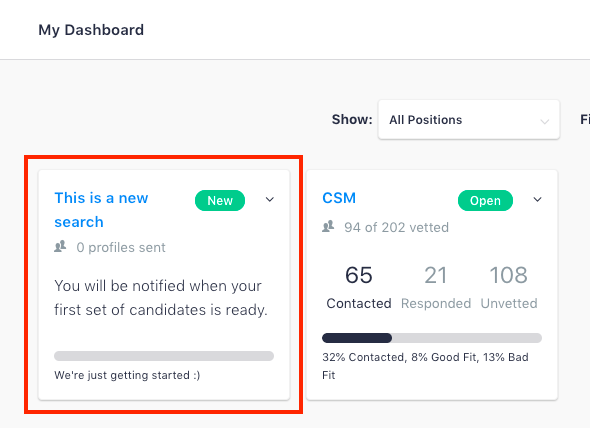 In about 24 hours you'll receive an email from us with your search criteria, and a number of sample profiles. This is the first chance to calibrate and let us know of any changes. To make changes to the criteria or provide feedback on the initial sample leads, feel free to respond directly to that email and our team will make the necessary adjustments. And if all looks good, shoot back a quick note to let us know we're on the right track.
And then, the next day you'll receive your first batch of candidates!
Up next
The next steps to finding your next hire:
---
---