Changing the Search/Lead Type
Converting a Search
For any Fetcher search you can select what type of leads your like to use - Fetcher Leads or Extension Leads.
Fetcher Leads are targeted provided by Fetcher for an open search. Extension Lead are leads you add to a search yourself to source emails, calibrate a Fetcher search or even just to add them an automated email campaign that already exists on the platform
In some cases, for instance in a recently reopened search, you want to turn off Fetcher leads to source yourself. Alternatively, you may want to turn them on to get some help with a search you've already been sourcing for. In either case converting to a different type of search is simple and easy!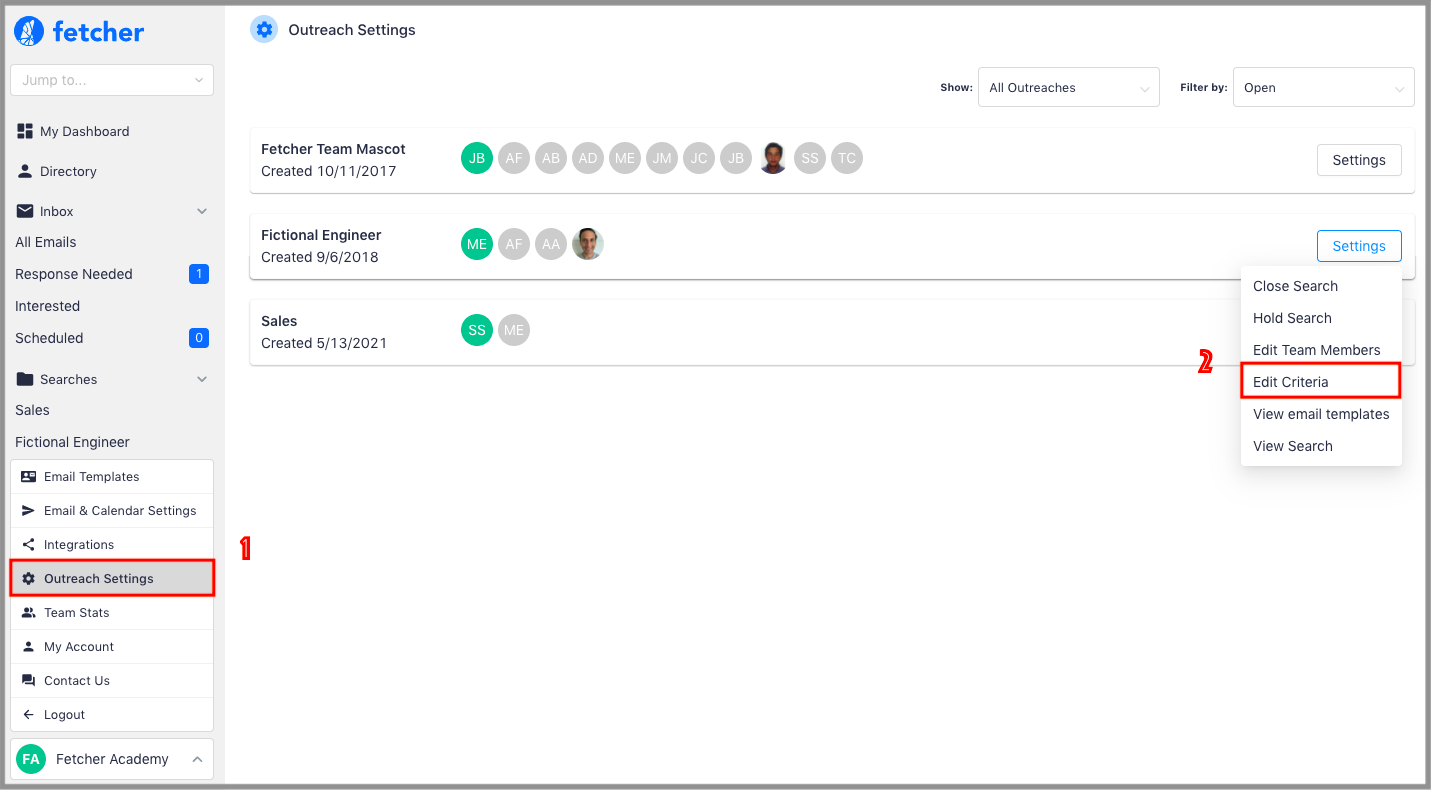 The best way to change both items would be to go to Outreach Settings, find the search and click Settings > Re-Open Search. Once reopened you can click Settings again > Edit Criteria.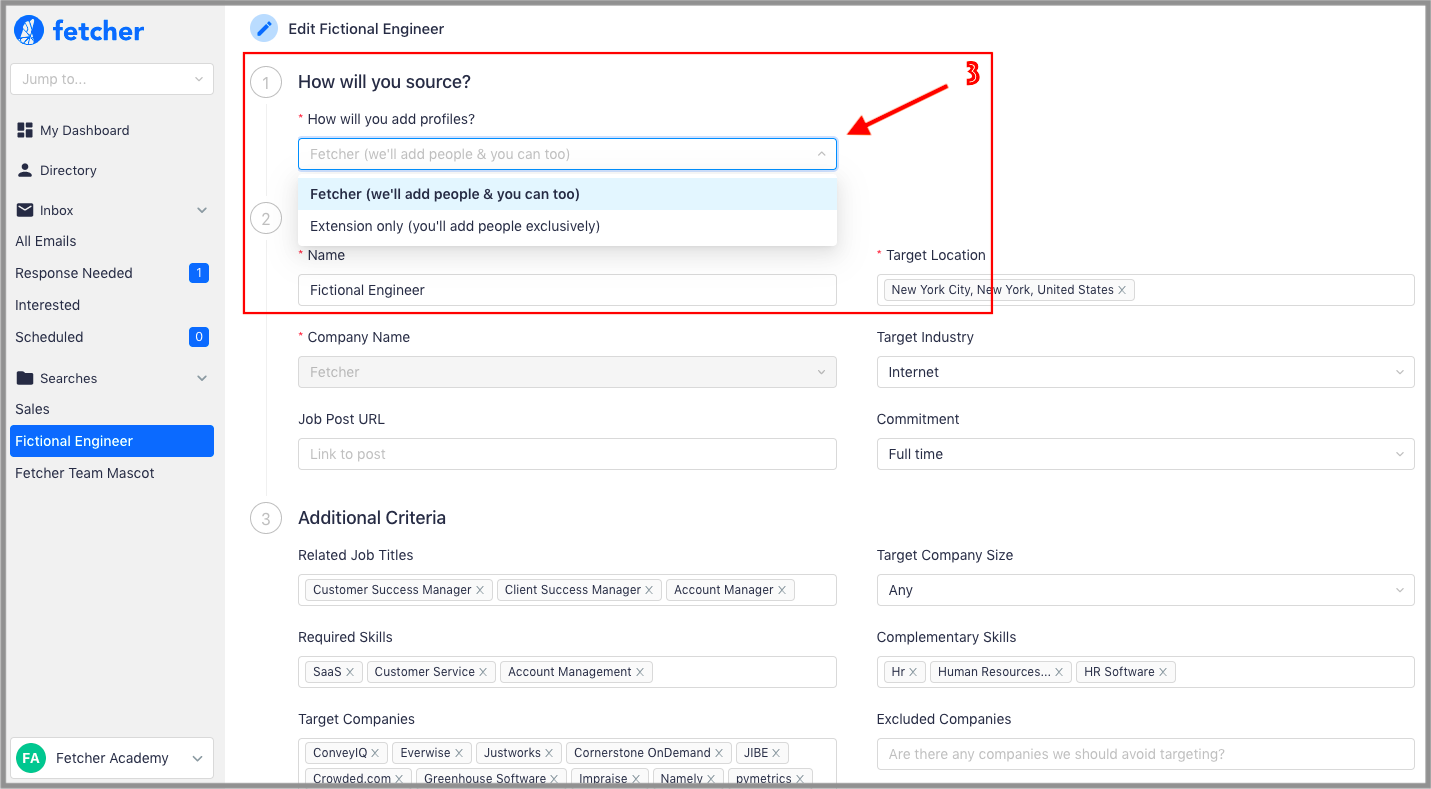 From the criteria page, use the first field "How will you add profiles?" to select the desired options. Then, Hit Save and you're done!
When converting a re-opened search to Extension Only, the open position will appear in the Chrome Extension immediately.

When converting to a Fetcher Search please allow 24-36 hours for a new batch for a new batch to process.
---
---