Using the Directory
What is it?
The Directory lists and stores prospects that have been sourced by Fetcher, sourced manually through our Chrome extension, synced from your ATS (if supported), or bulk imported by you, via CSV.
From the Directory page, you are able to filter and create campaigns that target and engage any listed prospect.
The Directory displays the following information:
Name and Linkedin profile link
Current position
When they were added into the system
How they were added
Which previous positions or searches they were sourced for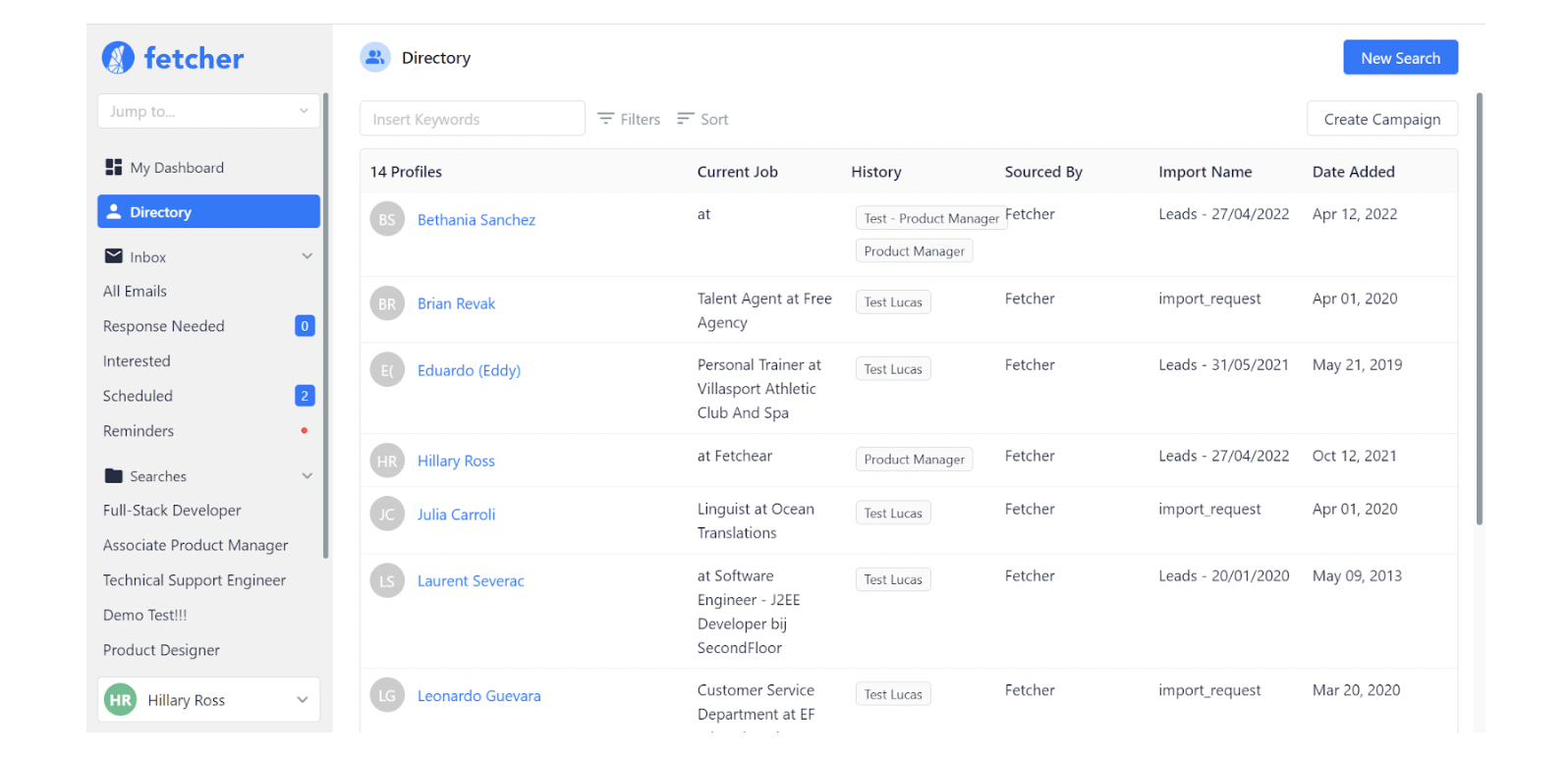 What can it do?
There are a number of actions that can be initiated from within the directory, with one of the primary functions being the filter capability that will allow you to select candidates based on previously assigned attributes and add them to an email sequence you have already set up.
For example, if you want to create a re-engagement campaign for "good fit" prospects and candidates who have not expressed interest in previous positions, you can filter against these attributes, and add these individuals to a new campaign.
Select New Campaign, and search by - Location, Skills, Keywords, Searches, etc.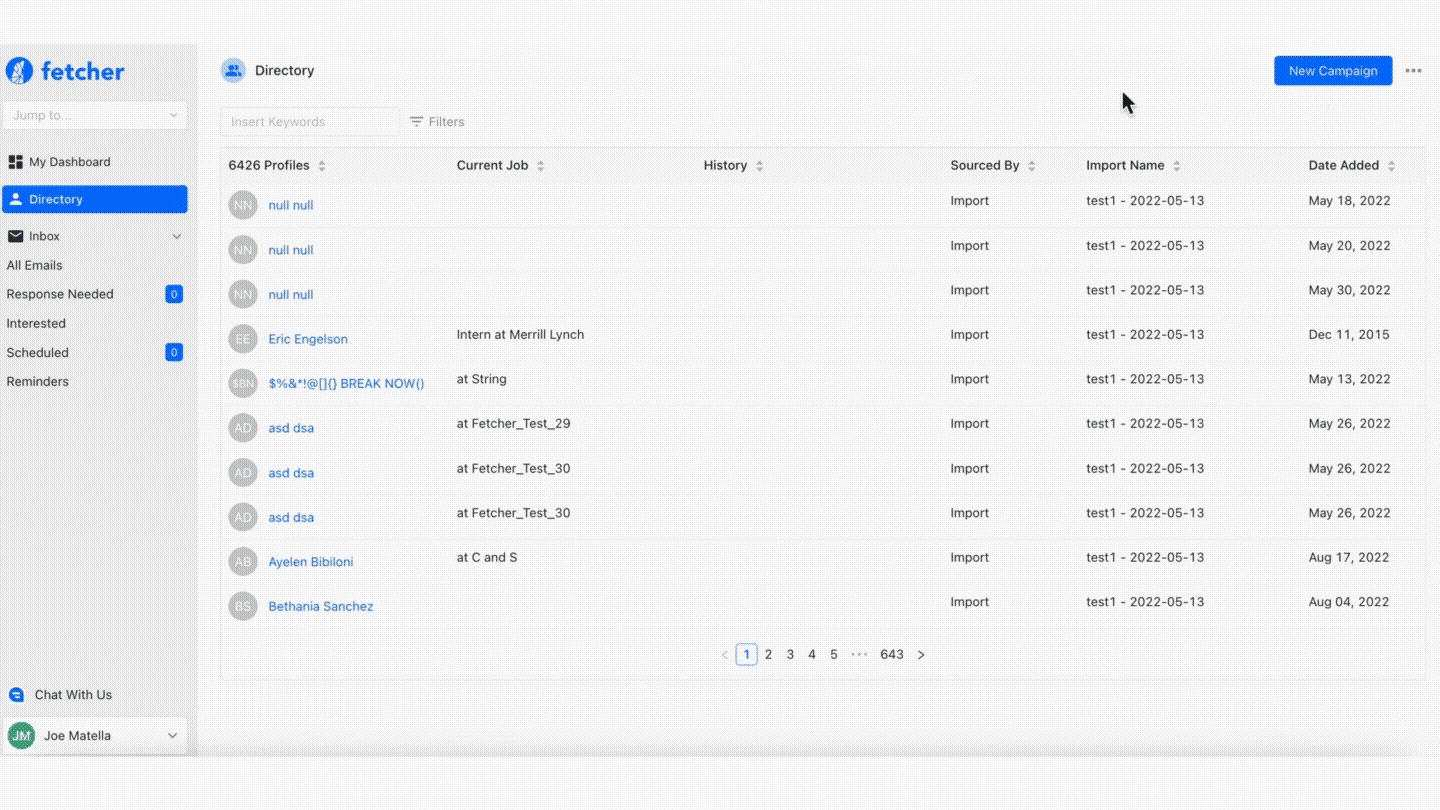 Once you have targeted contacts for a campaign, you can modify your message as needed, and start the campaign within minutes.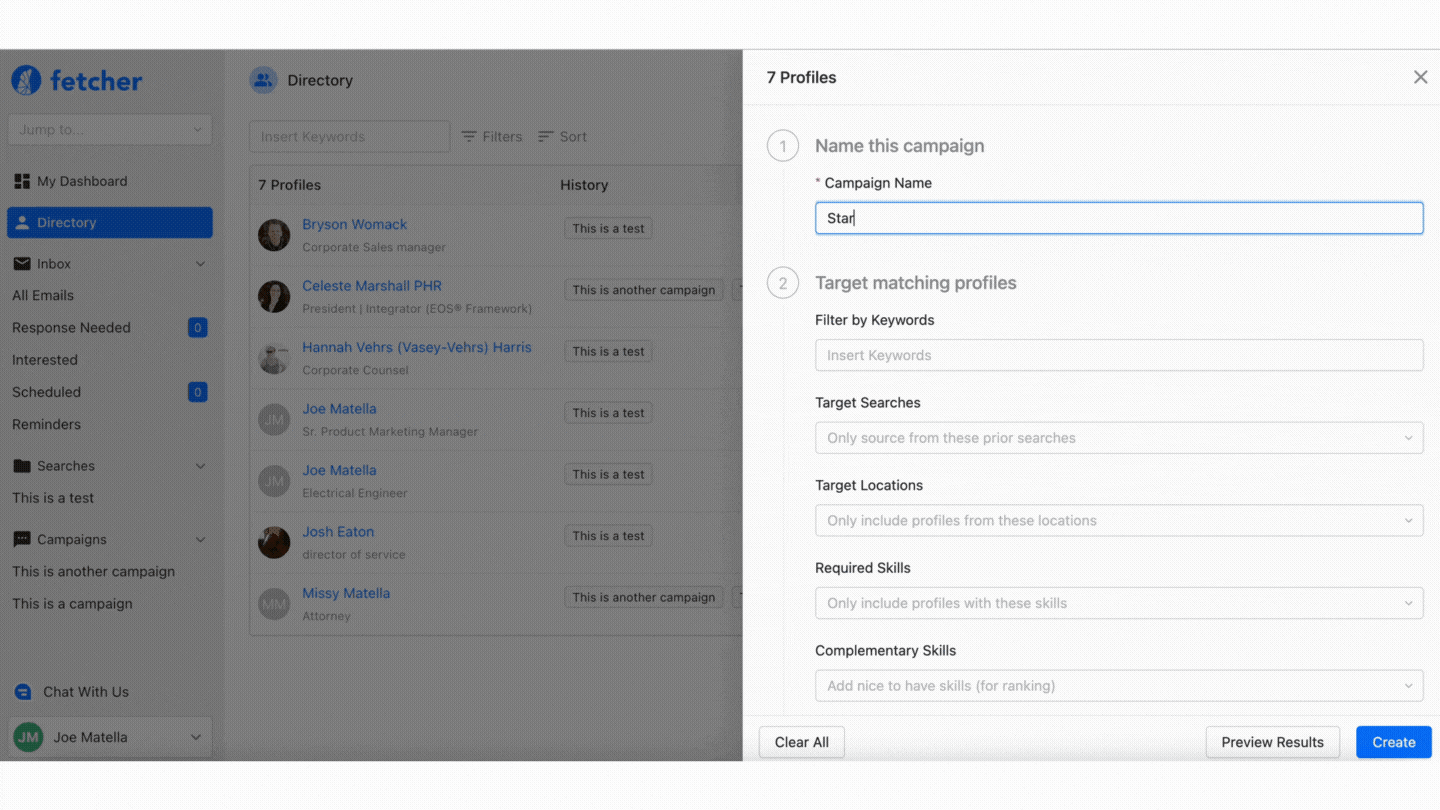 As your Directory grows, your ability to send out campaigns and connect (or reconnect) with new prospects and candidates from prior searches will become easier, saving you more time.
Bulk Import via CSV
The Directory also extends the ability to bulk upload prospects that may have come from a different source. For example, if you have an ATS that holds profile information but doesn't sync with Fetcher, or if you have a list of candidate information from another third-party or list, you can upload these profiles in bulk.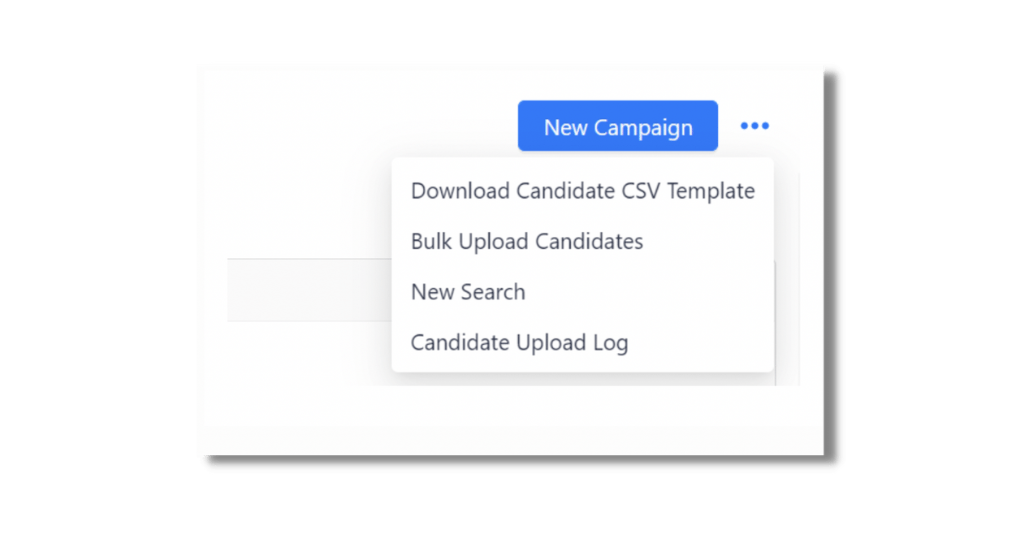 Download the Candidate CSV Template from the Directory menu, fill in the CSV with candidate information, upload, and in moments, find these candidates available within the Directory.
Click here for a step-by-step guide to uploading prospects via Bulk Import.
---
---