Bulk Import
Bulk Import
This feature takes the time out of finding and uploading candidate or prospect information one-by-one. It also checks for duplicate entries in your Directory based on a unique email address and Linkedin URL, improving the quality of data within your Directory.
Follow the below steps to upload candidates in bulk.
Steps to Import
Navigate to the Directory, and select Download Candidate CSV Template from the ellipses dropdown menu.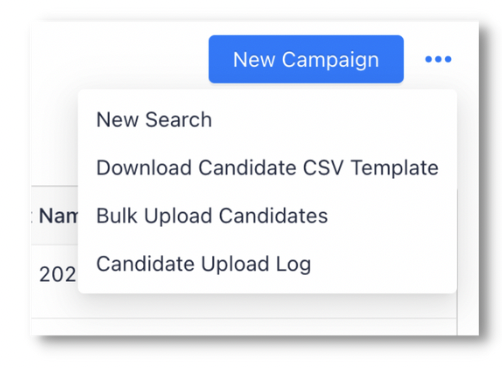 Open the file, and fill in your spreadsheet with values that relate to the column headers. Do not move or change columns headers, as this will result in a failed upload.

Save time and avoid importing inaccurate data by reviewing and performing any edits to your contacts before importing.
Fields
First Name (required)
Last name (required)
Email (required)
Current Company (required)
Current Position (required)
City
Country
Linkedin URL
Gender
Save the file on your computer as a CSV.
Upload the file in Directory > Bulk Upload Candidates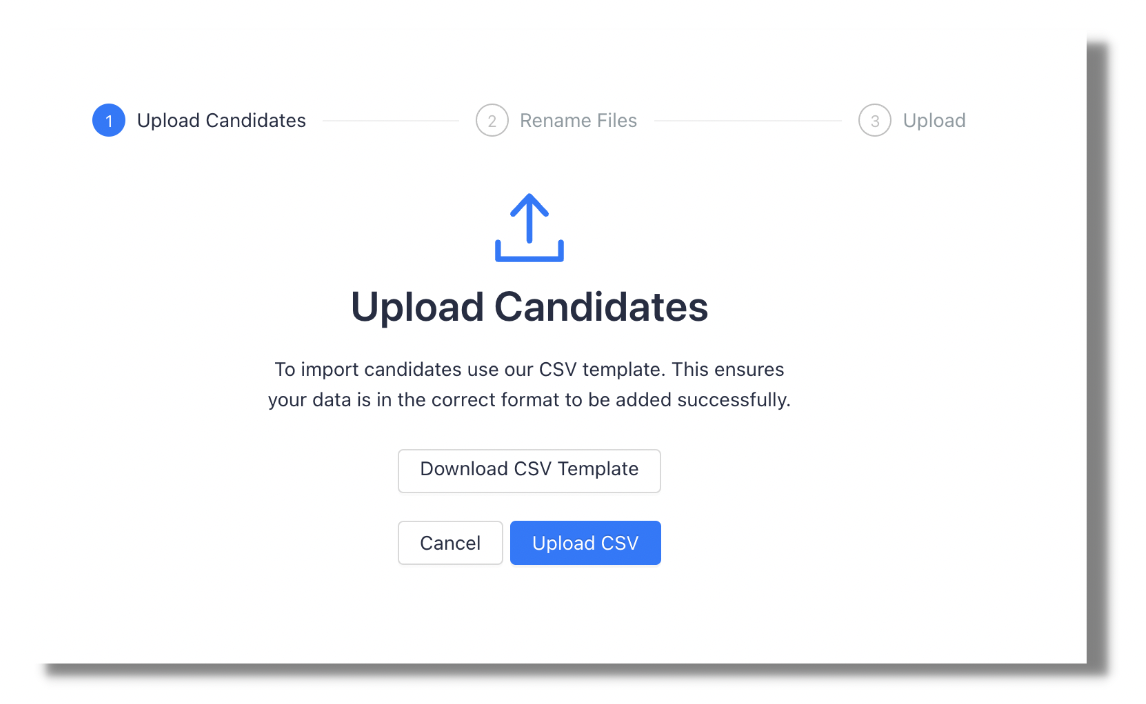 Rename your file
Pro-tip: Use a filename that describes the prospects in the import. For example, consider naming a bulk import of Product Managers as "Product_Manager_Import".
Upload CSV
View the status of the upload in the Directory > Menu > Candidate Upload Log, and review any errors by selecting and downloading the file.

If necessary, correct the error that is listed alongside the prospect's information, save, and upload the file that contains the corrections.
After completing the bulk upload, these prospects will now be available for future campaigns.
What if there are errors?
If you view your Candidate Upload Log and find that an Import shows a status other than Successful, open the file and view the status column and message that populates next to each prospect.
Common error messages are listed below:
"Candidate already on the directory"
"Error with uploading this candidate. Please submit another bulk import containing this candidate"
"Required field is needed for this candidate. Please add the required field and submit another bulk import file."
After you have corrected the entry, upload the file, using the steps above as a guide.
If you find that your contact is still not being imported properly, please contact support for resolution.
Watch a step-by-step below
---
---