Getting Started with the Fetcher Extension
Setting Up the Extension
Download our extension - This can also be found on the Integrations Page
Log in using your Fetcher log in credentials
Adding Leads
You can add leads to any open Fetcher or Extension Only search. Extension searches gives you complete autonomy over sourcing emails and using automations to contact leads you've sourced. Fetcher will also receive Fetcher leads each week.
Go to a LinkedIn profile of the candidate you want add
Click on the Fetcher icon in your Chrome extensions toolbar to open
Select the right project from the drop down at the top of the extension window:

If you do not see your project it may be in the wrong status, so try

reopening

.

To add the person, Click on "More..." on their profile and then on "Save to PDF" to start the import.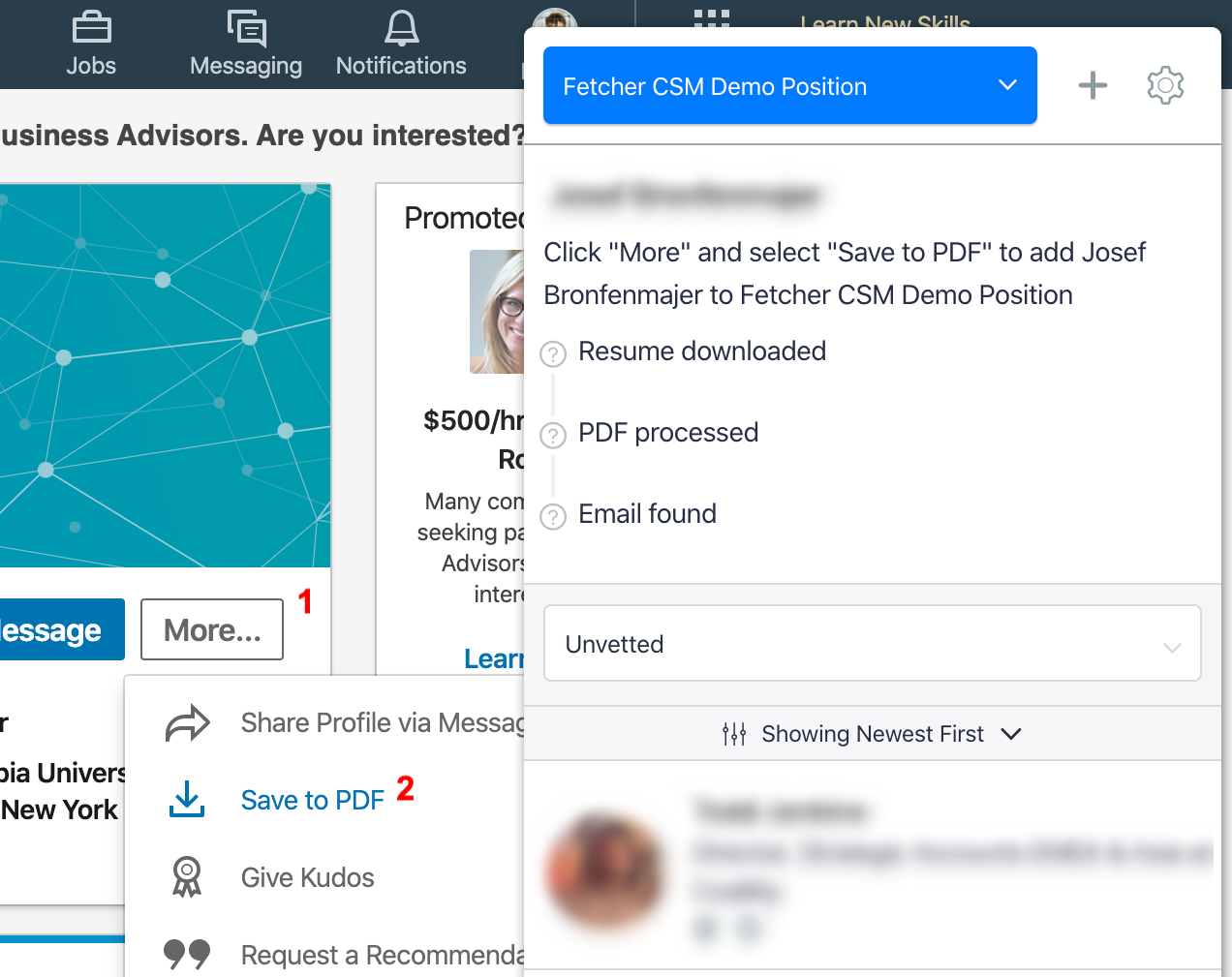 Once the import is ready and in email has been found click on "Add [first name]" to complete.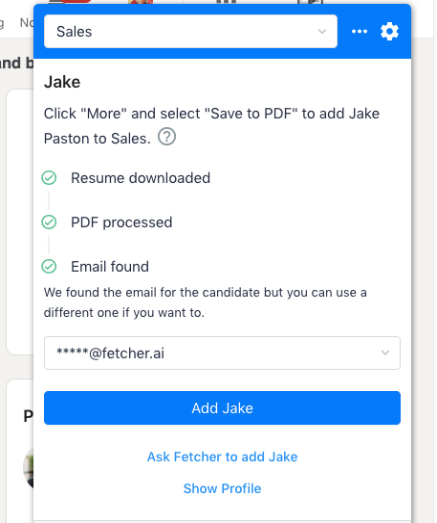 Sometimes multiple emails are found for one lead. You can use the email address dropdown to choose the most appropriate one or even add your own.
If an email address can't be found immediately, or you want to request an alternate address, you can select "Ask Fetcher to Add" to source a new one. In that case, the request will go into Processing and you'll see the note below: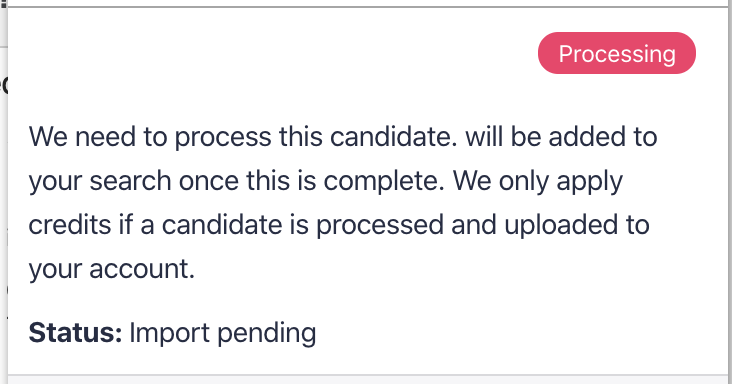 If this is the case it may take 24-48 hrs to source an email and after which they will be addd to the project for you.
That's all it takes
Extension leads will be placed in Unvetted for the selected search and you can put them in an email campaign whenever you're ready. If you've set up the automated scheduling for your project, the candidate will be scheduled for the next outreach sequence as soon as they've been added. Happy fetching!
Want to see the Fetcher Chrome extension in action? Don't forget to check out the
Video Tutorial
and share with your team!
---
---