Fetcher Leads & Self Sourced Leads
Fetcher Leads & Self Sourced Leads
There are two categories of leads that you can leverage when using the platform. When you open a search, the first question prompt asks "How Will you Source." Below are the two different types of projects available to you.
Fetcher (we'll add people & you can too)
If you want to offload your sourcing efforts to Fetcher, choose this option. By default, we'll send you 30 leads per week (see below to learn how to increase or decrease the volume per week). You also can use our Chrome Extension to complement the proactive delivery of profiles.
Self Sourced Only (you'll add people exclusively)
If you want to build a pipeline on your own, without Fetcher's help, choose this option.
Tip 1:
Adding leads through the extension on a Fetcher search helps calibrate the results.
Tip 2:
You can switch a Fetcher search to an Extension Only search at any time. The same applies to Extension searches. Go to the Search Criteria page >
click edit
> and switch the search type. Remember to fill out the criteria of an Extension Only search if it's empty.
Lead Count
Every Fetcher package includes two buckets, one for leads that are proactively sent to you, and another one for self-sourced leads.
Fetcher Sourced Leads:
Your Fetcher account will include a predetermined number of Fetcher sourced leads. Make sure to keep track of the number of leads you have available by looking at the counter on the main Dashboard page. You can add more leads to your package by contacting our Support Team.
The calibration process is part of every search. Please keep in mind that any lead sent proactively will count towards your total amount. We recommend
pausing or closing
out searches to avoid wasting leads.
Self Sourced Leads:
Most of our new packages include access to the extension and Fetcher database. If you run out of Self-Sourced leads, reach out to your Customer Success Manager.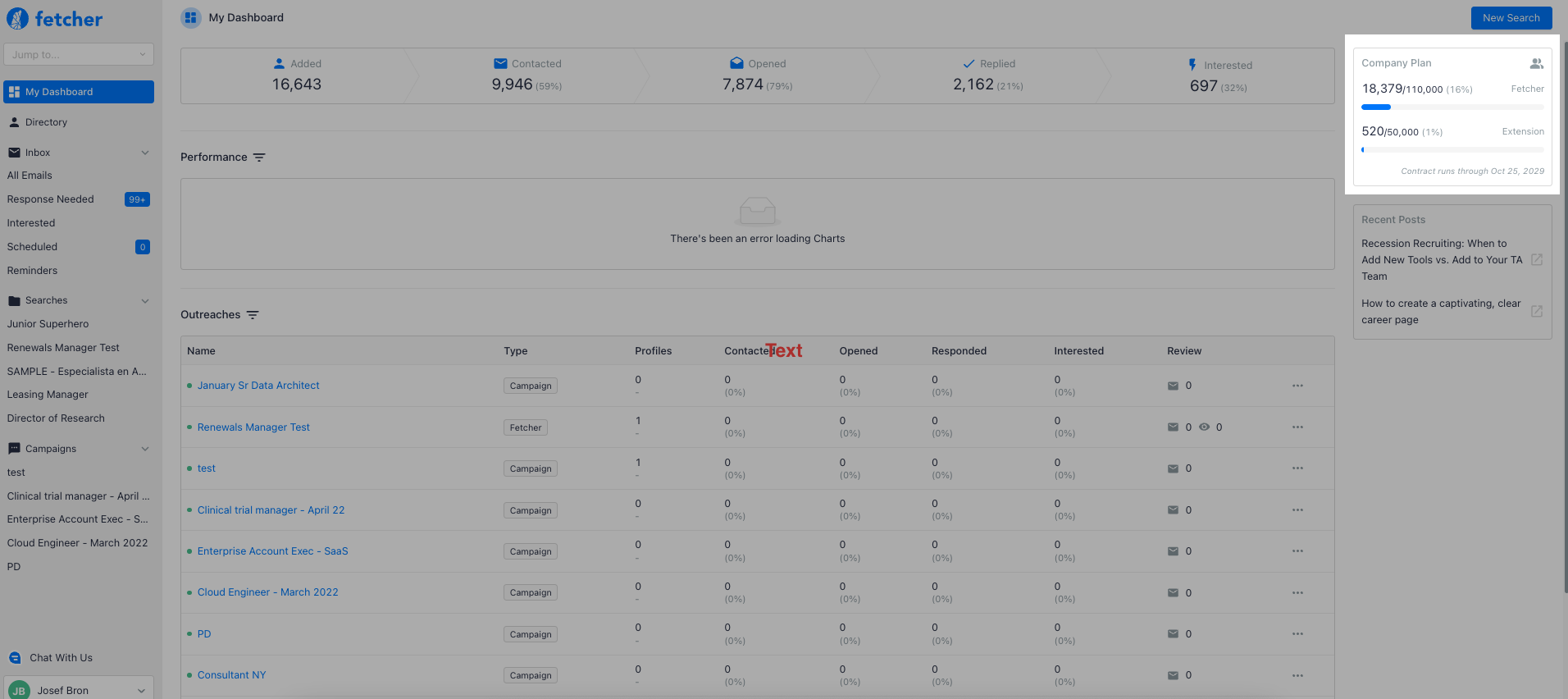 Seat-based packages: Admins will have visibility to the total number of leads included in their package. Users will only be able to see the number of leads assigned to their seats.
Delivery Volume and Cadence (Fetcher Leads Only)
Your options span between 10-100 profiles/week. Additionally, you can set a goal for when to put the search on hold.
Note that, based on our data, most searches are able to be closed once connection has been made with ~10 interested candidates.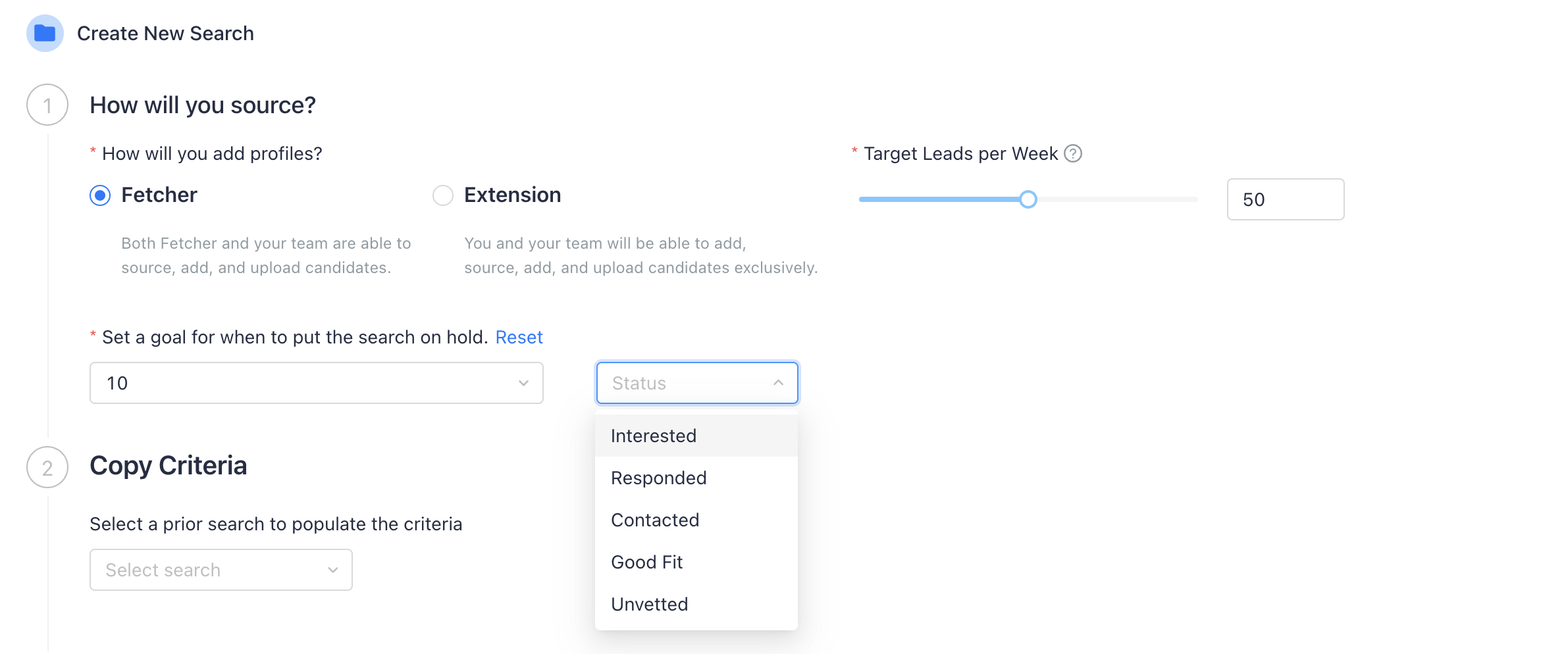 Based on our team's capacity, we target the following lead delivery schedule based on your target pace.

---
---