NEW! Search Tabs UI
NEW! Search Tabs
We have updated the interface that houses your Searches!
The changes have been designed to save you time, and keep the most important actions visible, and only a click or two away.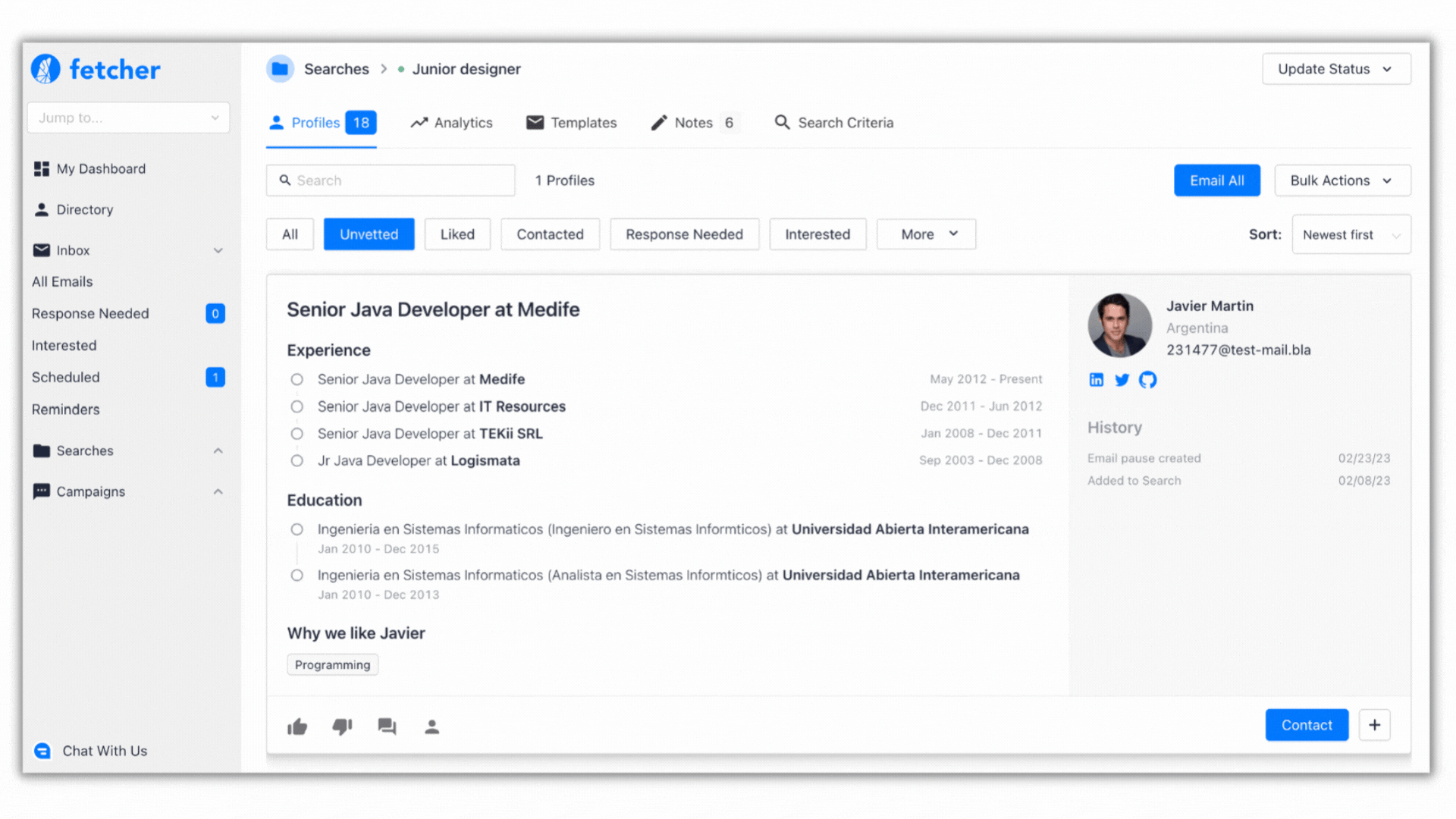 As part of the new user experience, some items have been moved from nested menus (drop-downs within drop-downs), and made available in the related search with the push of a button.
Not finding an item that was previously in a drop-down? Take a look below to see if it's found a new home in Search Tabs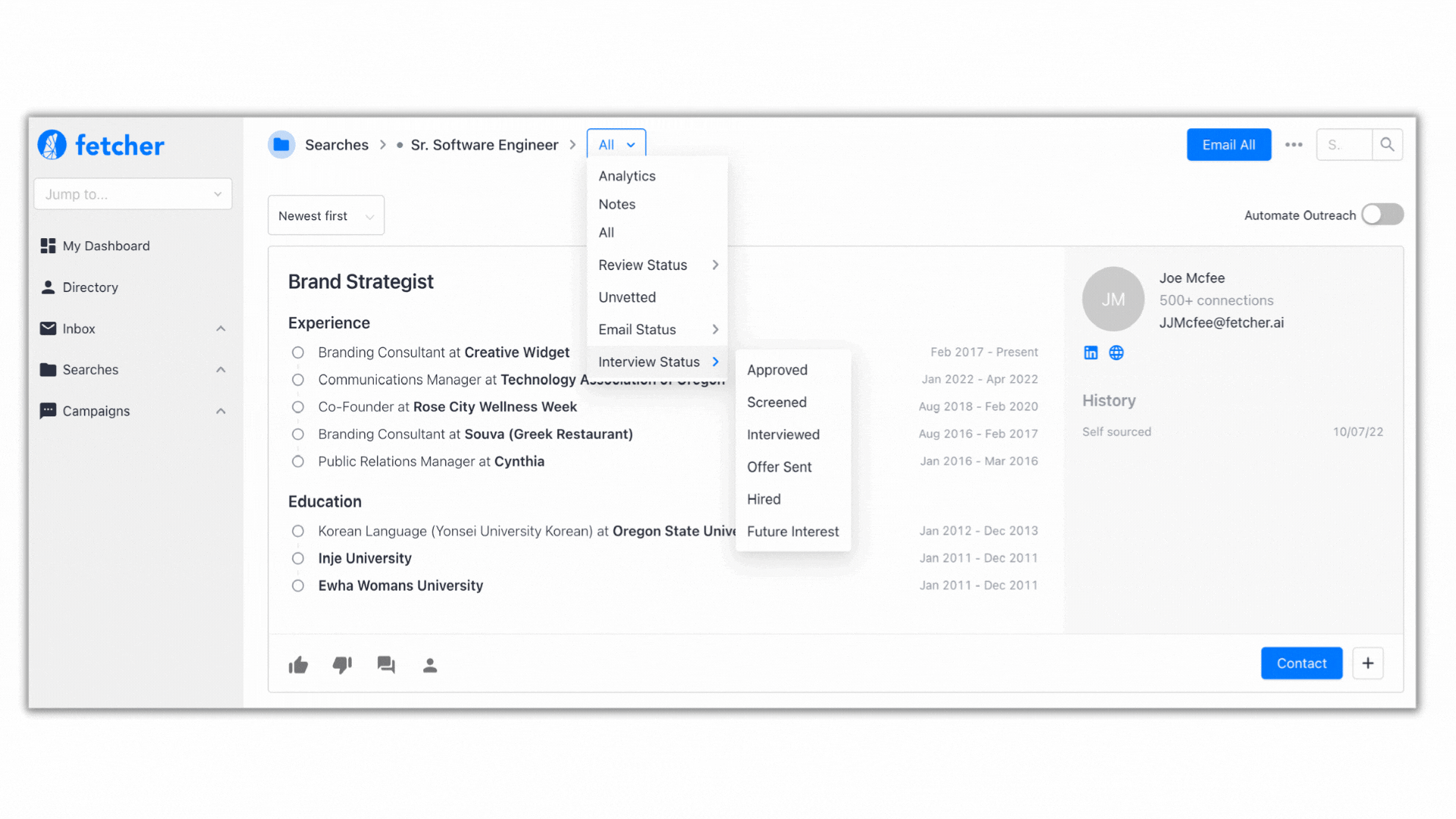 Profiles Tab
Several filters have been made available for quick action - these include:
Unvetted
Liked
Contacted
Response Needed
Interested
More - select this option to access additional, more granular filters by Status

Email Status - Scheduled, Unopened, Opened, Responded, Not Interested, Future Interest
Review Status - Good Fit, Bad Fit, Archived
Interview Status - Approved, Screened, Interviewed, Offer Sent, Hired, Future Interest
Analytics Tab
The Analytics tab includes data visualizations and information related to your search performance, reminders, and demographic information.
Templates Tab
The Templates Tab includes the related multi-touchpoint sequence and schedule. After your search has been created, you can continue to refine, edit, and alter the schedule of touchpoint cadence here.
Notes Tab
The notes tab includes any notes that you or your teammates make related to a search. This can include why a change was made to the criteria, or a request for a teammate to consider altering or expanding criteria, etc.
All notes are viewed by the sourcing teams, so adding notes helps keep our Fetcher teams in-the-loop and in sync for the entire search.
Search Criteria Tab
You will be able to modify your existing criteria here. Making these updates and adjustments helps our sourcing teams get the best fit profiles to your team.
New functionality! Once you alter any criteria, you will be prompted to leave a note. As a best practice, doing so can keep any collaborators aware of when and why a change was made.
---
---