Automating Follow-Ups
It is highly recommended that automate your follow-ups before getting started because it automates the process of following up with candidates who have not responded to your initial outreach email.
You can automate your follow-ups by clicking on your navigation bar and going to Email and Calendar Settings.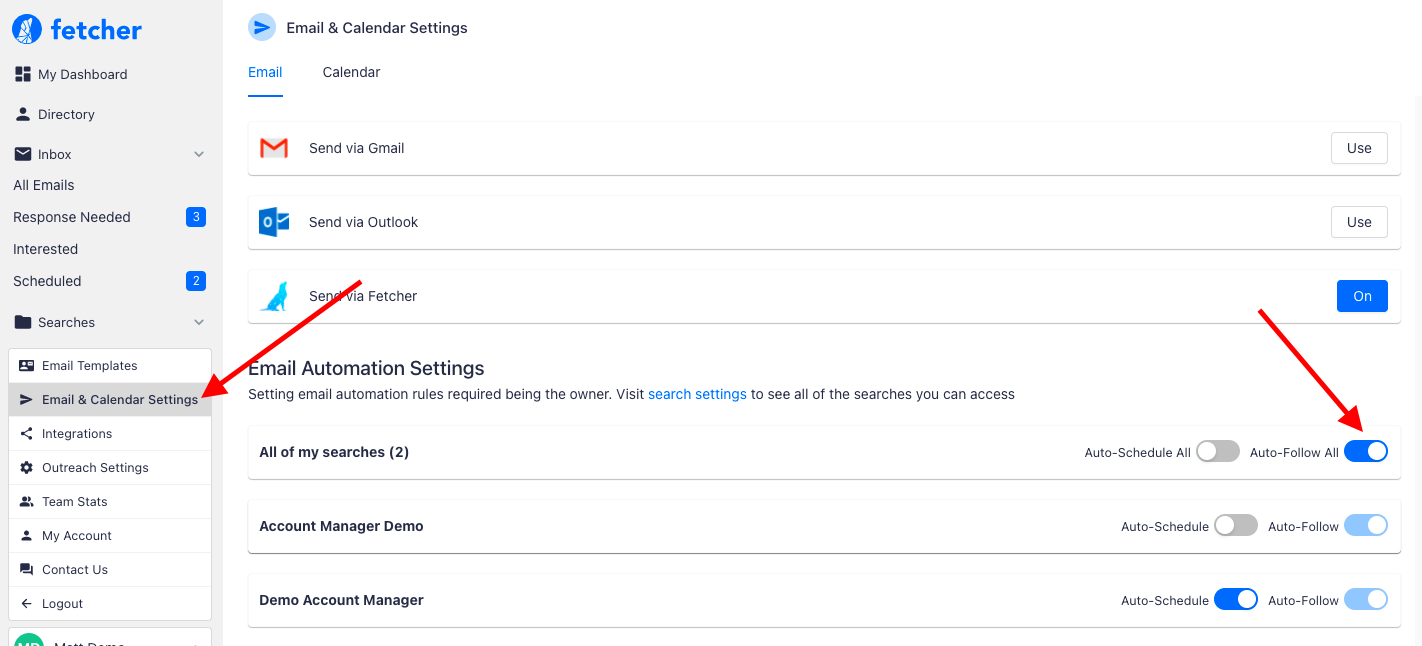 Then scroll down to the bottom of the page to Email Automation Settings and turn on Auto-Follow All.

If a candidate does not respond to your first email, this ensures that they get an automatic follow-up a few days later.
 Note about Follow-Ups:  Having two follow-up emails may seem superfluous, but it actually greatly increases response rates. One unique aspect about contacting passive candidates is that they're usually busy. Also, as more people check email on their phones with greater frequency they're often not in a place where they can respond. We recommend scheduling follow-ups for a different time of day to see even better results.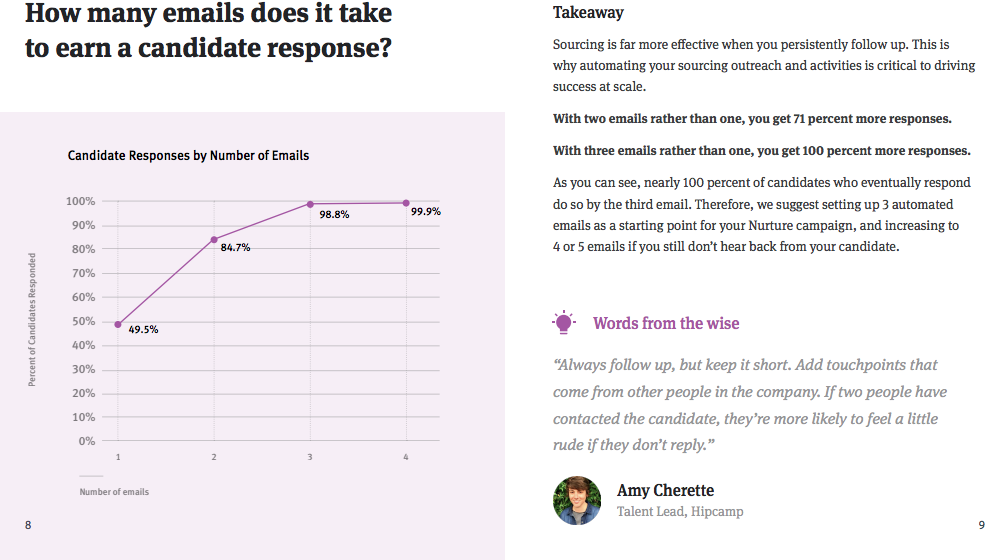 ---
---