Adding New Users
We've made it easy to manage your team on Fetcher -  you can add and remove team members from the platform, invite them to access certain positions, change the ownership of positions, and more. To start, let's look at the difference between Owners and Watchers.
Owners vs. Watchers
Owners and watchers on a position have almost exactly the same functionality. The main differences are that any email outreach comes from the owner's email address, only the owner can add team members to access a position and only the owner can set the automation settings for a position (ATS, email schedules, etc.).
If you are an Admin or position Owner you'd like to add a team member, first go to Settings > Team Stats.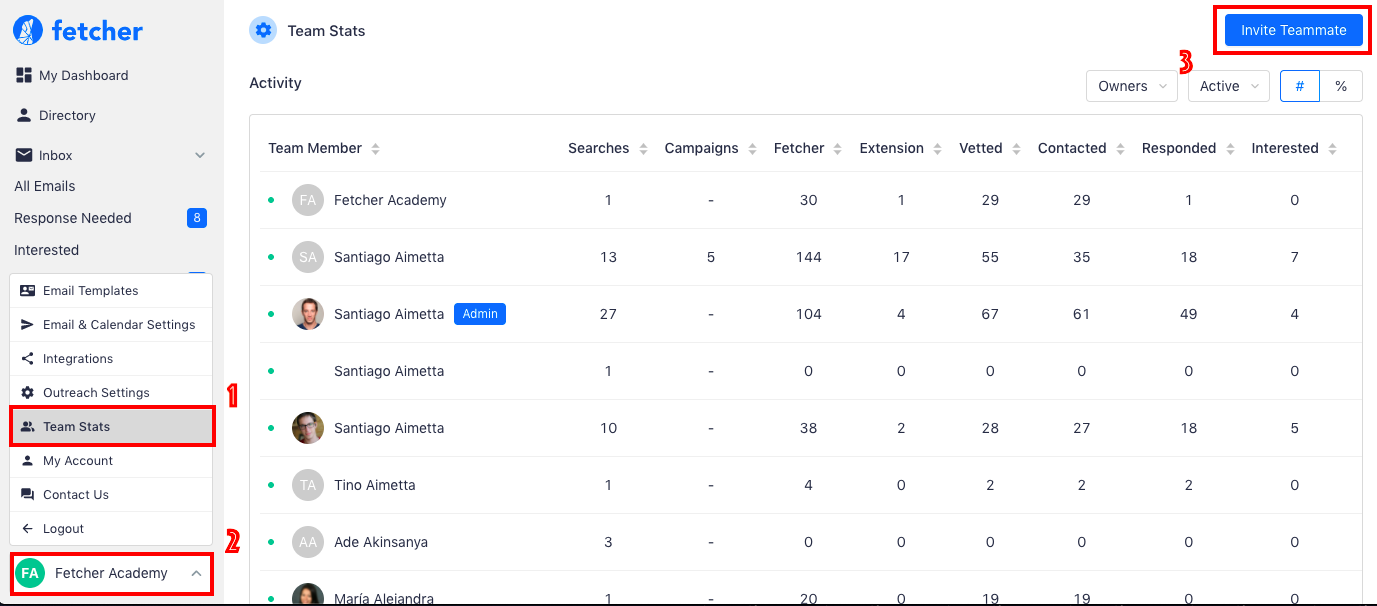 On this page, you can see all of your current team members and the Invite Teammate button on the top right of the screen. To invite someone new click on "Invite Teammate" then add name and email to send a platform invitation
Once they have accepted the invite, go to the left menu bar and select Settings > Position Settings to add them to a specific position. Click on the "Settings" button next to a position, then "Edit Team Members."
Type in their name and they will be added to the position.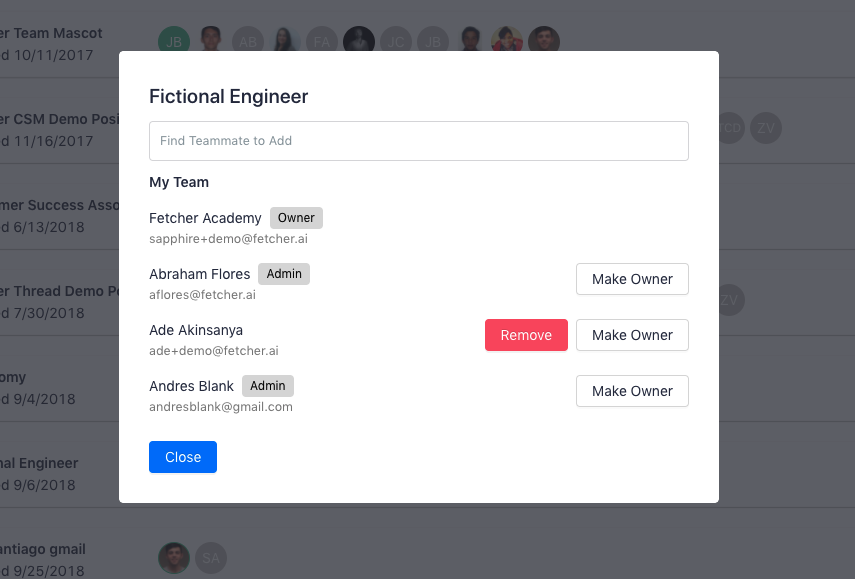 From here you can also transfer ownership to other user or remove access for non-Admins by clicking "Remove" next to their name.
Ownership of a search can only be transferred to users with a seat. If you'd like at add a seat, we're happy to help! Feel free to reach out to your dedicated CSM or support@fetcher.ai for more information.
---
---