Slack Integration
How to integrate Slack with Fetcher
We've made it easy to integrate your Slack account with Fetcher. This functionality is for users to be able to give feedback and send emails directly from Slack.
You can sync your Slack by going to Settings in the left toolbar and then clicking on Integrations.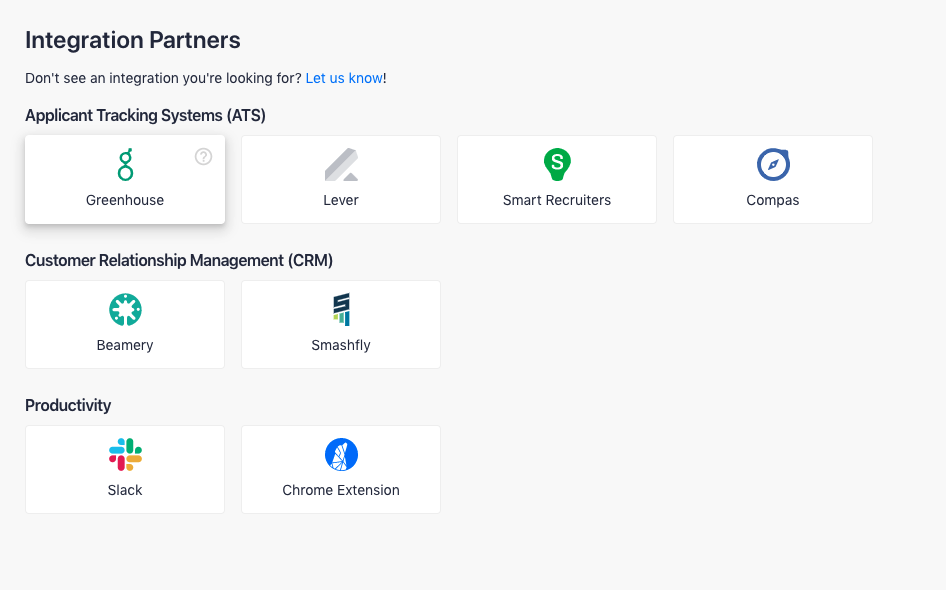 Select the Slack integration, and you will then be directed to an Authorization page whereby you will enter your workspace and click Continue.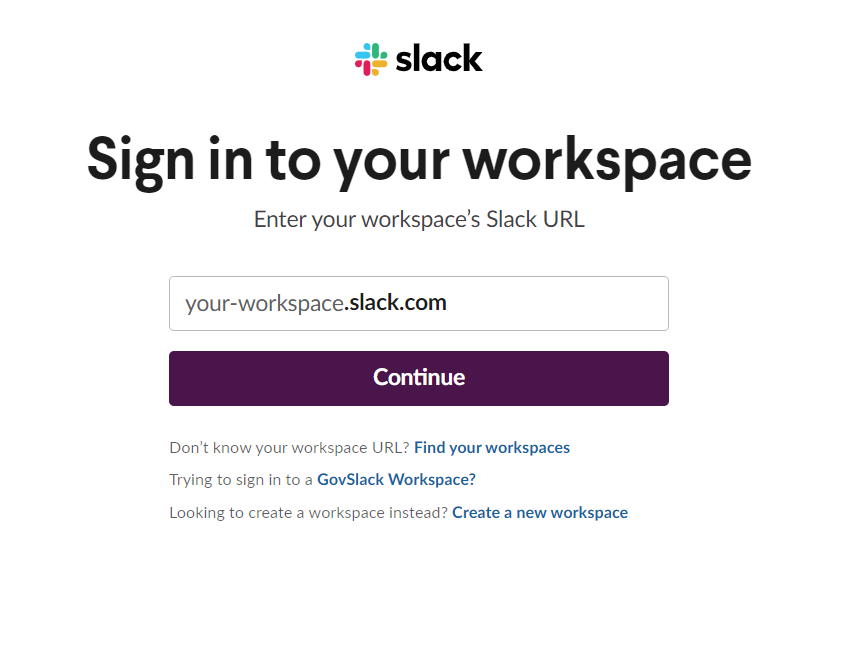 From there, you want to sign in with your account information.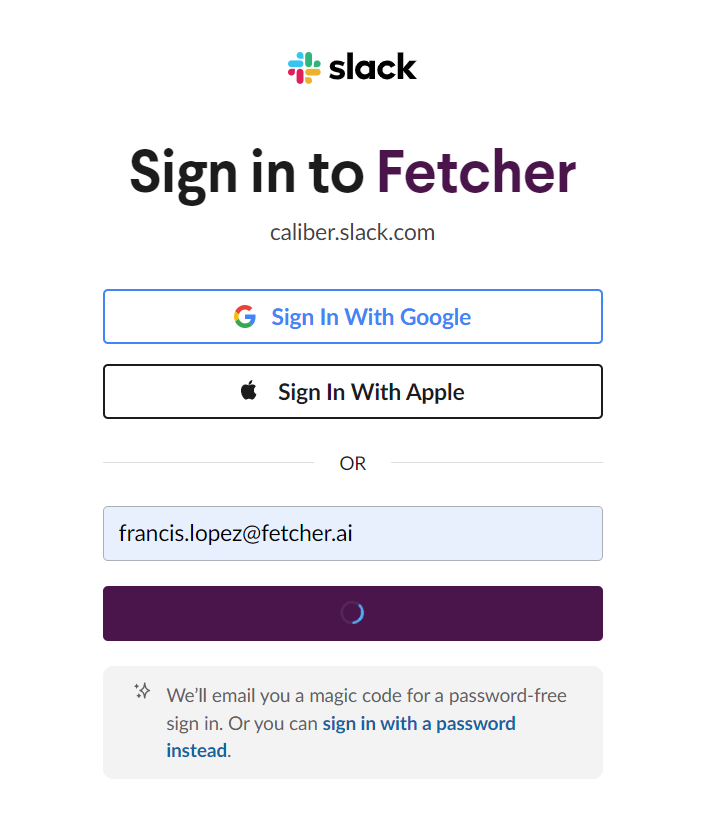 You'll be requested for a code, follow the instructions in order to continue the login.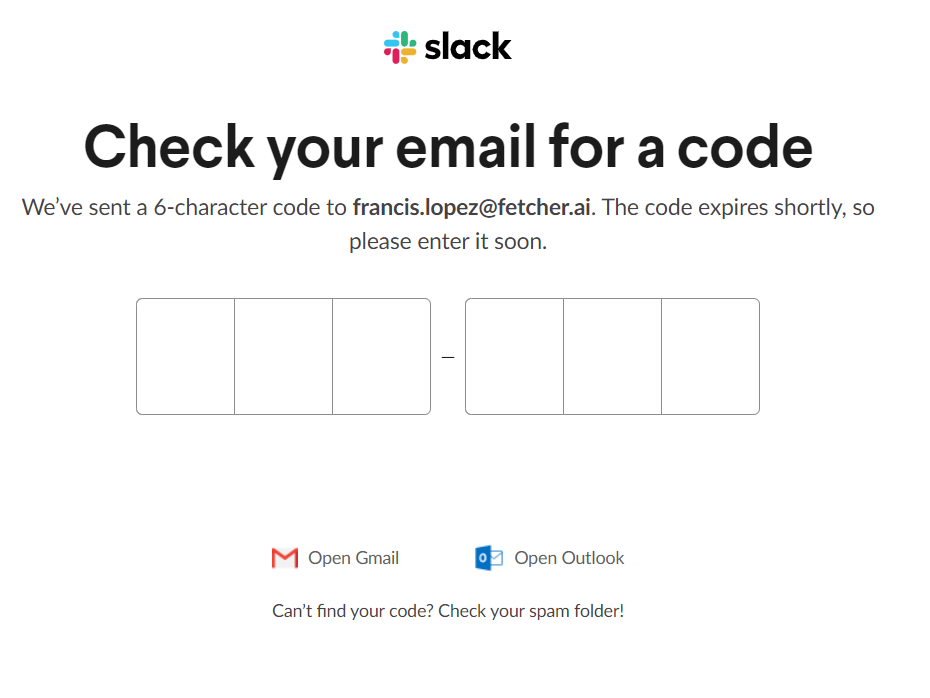 Select your company channel, and click Allow.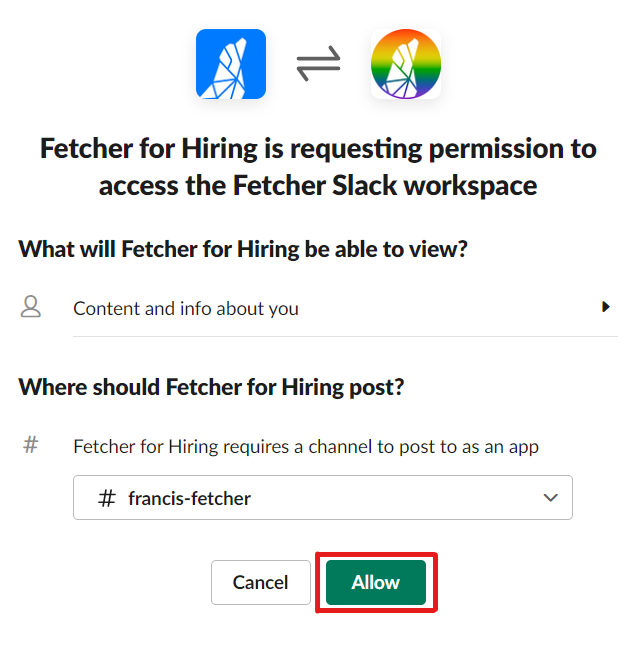 Once your Slack is integrated, you will see the check mark under the icon on the integrations page.

---
---